Se där! En rar trio från Xotic. EP Booster [SÅLD], SP Compressor [SÅLD] och SL Drive [SÅLD]. Fint skick. Kardborre under. Kartonger till SP och SL (har inte hittat kartongen till EP än men den kan finnas). Tusenlappen styck men då får du fan stå för porto. Köp två, så bjussar jag på frakt. Köp alla tre, så bjussar jag på frakt och skickar med en liten grön bonuspedal.
Attachment: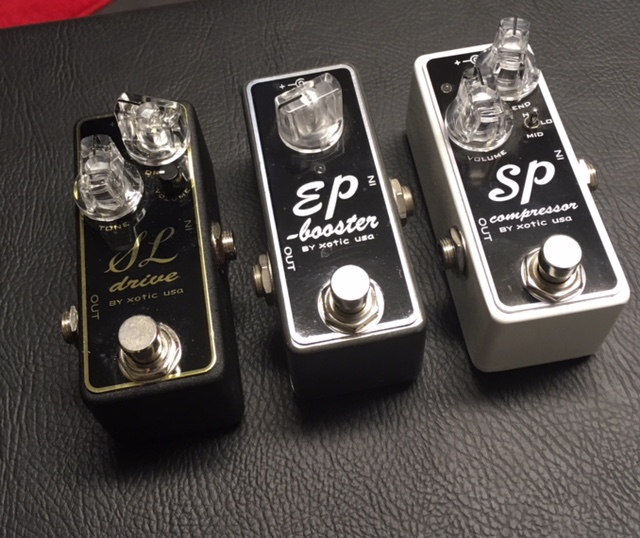 45FA4625-63B7-4420-AD8D-9E488EB16AB0.jpeg [ 143.45 KiB | Viewed 494 times ]
_________________
Why do we play music? Too lazy to work, too nervous to steal.