Fender Hot Rod 410 "Red October" - [Inaktuellt]
Har:
Fender Hot Rod DeVille 410 III - Limited Edition "Red October".
Fender stödben monterade så att den kan lutas.
Låter fantastiskt, men är för tung för mig.
"The Fender Hod Rod DeVille 410 III LTD Red October tube combo amplifier gives you classic Fender tone with a blazing-hot red and black look and premium Eminence speakers! The 60-watt Hot Rod DeVille 410 III packs three distinctive channels of tube-fired Fender tones into a 4 x 10" combo that's perfect for the practice room, the stage, or the studio. You'll love the glistening clean sounds you coax from the Hot Rod DeVille 410 III. But switch to the Drive channel, and you'll experience that magical bluesy breakup. Choose the More Drive channel for sweet, sustaining leads. You also get classic onboard spring reverb, an effects loop, and a handy extension-speaker jack. The 6L6-equipped Hot Rod DeVille 410 III LTD Red October pumps its power through four great-sounding Eminence speakers for tighter low end and more midrange character.
Fender built this Hot Rod DeVille 410 III to perform - and to look great doing it. The limited edition "Bronco Red" vinyl covering, "Blackface"-style grille cloth, stage-friendly front-reading controls, white piping make this combo the perfect combination of subtle and stunning. You'll also appreciate the Hot Rod DeVille 410 III's onstage functionality, thanks to a streamlined footswitch that lets you easily move between the amp's three channels."
Söker: Något lättare, kombo, Fender (?) 1x12, 1x10, typ Princeton eller liknande.
Öppen för förslag, pengar åt något håll kan få förekomma.
Jag har köpt en lättare förstärkare och är tyvärr inte längre öppen för byten.
Nu finns den enbart som "Säljes"!
Jag har bilder på min stärkare som jag kan skicka, Dropbox har ändrat någon inställning så jag kommer inte på hur jag ska publicera bilder därifrån.
Lånade bilder från nätet så länge: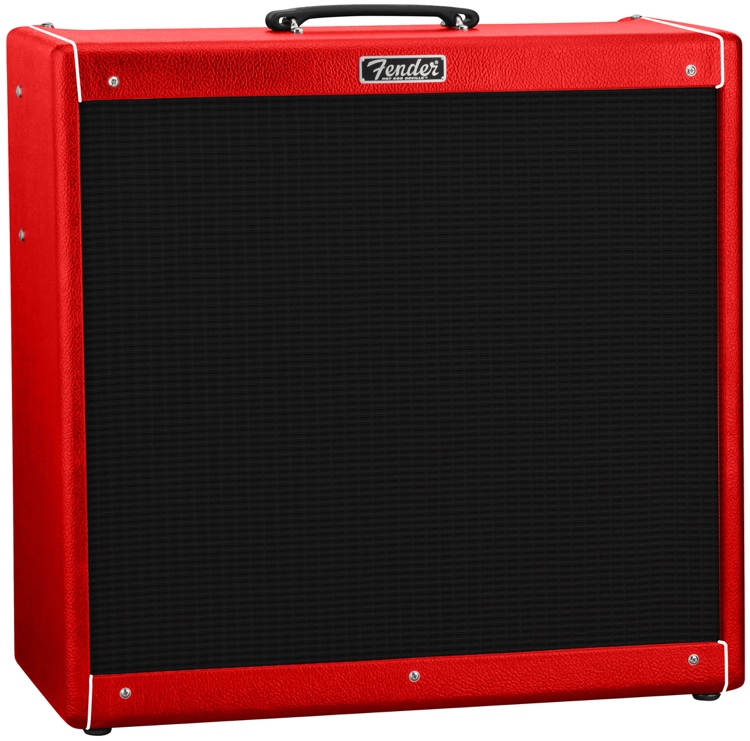 _________________
/Bilton
"Skjut inte upp till i morgon det du kan ge fan i redan i dag."
Medlem nr 32, medlem på Bojen sedan 12 augusti 2002 kl 10.46
bilton[snabela]telia.com